We provide a virtual employment law service over the phone and on email.  It entails making sure your business is compliant at all times.  We issue contracts of employment, handbooks, handle disputes, issue warning letters and basically offer a 24/7 helpline. We provide an unlimited service with regard to any issues in the workplace.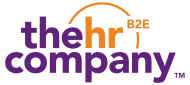 We are a long established Irish owned 'HR Compliance' Company, specialising in Employment Law and Legislation, we are based in Sandyford, Dublin with 23 staff.
We support small to medium sized companies in ensuring that your business is compliant from an employee perspective, therefore keeping you legal. We protect you and act as your eyes and ears on all Irish Employment Law issues.
The Cost of the service is €99+vat per month up to 30 employees and thereafter €3.50 for each additional employee minimum subscription of 1 year. 
There is a once off set-up administration fee of €200 +vat.  This is normally issued via cheque.
In summary, we support associations by providing you with customised and personal advice on any Employment Law issues 24 hours a day, 7 days a week.
·       We handle all Grievance Issues in the work place
·       We manage all work associated with reducing working hours and any redundancies
·       We interpret all employment legislation where we deliver all Disciplinary recommendations, we will even write the disciplinary letters for you. These will be customised, we do not work with samples or templates. What you will receive on email will be the final document, you will not have to make any edits or changes
·       We will guarantee you are NERA compliant
Did you know? – That NERA inspectors are currently carrying out investigations to ensure that businesses are compliant with employment law legislation and that labour inspectorates have the right to request access to employment records such as, Hours of Work, Public Holiday Benefits, Annual Leave, Wage Sheets and Legally Compliant Contracts.
Non compliance can result in fines ranging from €650 to €1,900 depending on the offence with a proposal currently in place for the maximum fine to be increased to €5,000 and/or imprisonment of up to 12 months and summary conviction or a maximum fine of €250,000 and/or imprisonment of up to 5 years and indictment.
·       We will answer any question of employee legislation ie what rights does an employee have under the Maternity leave act/Parental leave act/Force Majeure/Compassionate leave/Part-Time / Casual workers and their rights!
·       We will manage any conflict in the organisation
·       We manage Bullying & Harassment in the workplace
·       We handle all Performance Issues and provide recommendations on what to do.
·       Negotiation with Trade Unions
·       Dealing with the LRC (Labour Relations Commission)
·       We will issue all contracts of employment and email to you, these will be customised and again not samples.  Every time you hire new people, you just let us know and we will have a Contract of Employment for them within 24 hrs.
·       We will write an Employee Handbook specific to your business, we do not use 'one suits all'
Your dedicated account manager is available to your for advice and support on all HR issues whenever you need to ask a question.
Why not get your HR documents audited by one of our specialists free of charge and avail of a complimentary 1:1 (no obligation) Irish Employment Legislation consultation at your premises?
In this extrememly litigious era where employees know their rights insulate your company and treat yourself to peace of mind by availing of our free consultation –
Please note all our legal documents, ie Contracts of Employment and other documents, are all copyright protected and will be issued in PDF format only