Paid leave of absence for mothers, whose babies are born through surrogacy arrangements, falls outside the scope of the law.
In September 2013 The European Court of Justice found that an Irish teacher (Ms. Z), whose child was born through surrogacy, did not have an automatic right to either paid Adoptive Leave or Maternity Leave from her employment.
When Ms. Z's application for paid Adoptive Leave was denied she brought a complaint to the Equality Tribunal. The woman, who has no uterus as a result of a rare medical condition, claimed that she was discriminated against on the grounds of sex, family status and disability.
The woman was told by her employer that she could take unpaid parental leave instead of the requested Adoptive Leave; however, as the child was genetically hers and her name was on the American birth certificate, Ms. Z felt that she was being treated unfairly.
The surrogacy scenario can be a challenging one for all concerned and blurred lines surrounding what mothers are entitled to in the workplace just adds to the complexity of the situation.
The Equality Tribunal referred the case to the European Court of Justice which found that the woman did not have any automatic right to Adoptive Leave.
The legal opinion of the Advocate General stated that her differential treatment was not based on sex, family status or disability, as claimed, but instead on the "refusal of national authorities to equate her situation with that of either a woman who has given birth or an adoptive mother".
The recent revelation, that Irish women who have babies through surrogacy arrangements are not afforded the same rights as mothers who have adopted or given birth to their babies, has highlighted the uncertainties/complexities surrounding the issue of surrogacy in both Irish and
EU law.
Rights to Maternity and Adoptive Leave defined: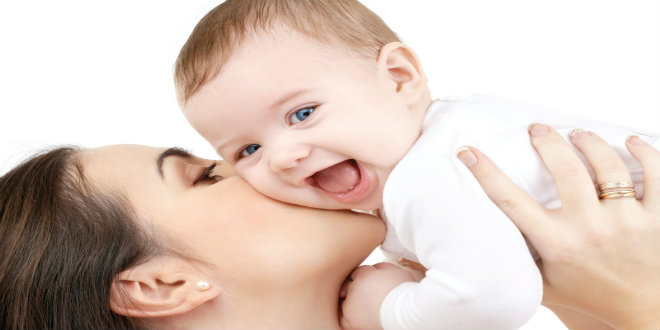 If an employee becomes pregnant while employed in Ireland she is entitled to take Maternity Leave. This entitlement extends to all female employees regardless of their length of service and the number of hours worked per week etc.
Since March 1st 2007, employees have a statutory right to 26 weeks' Maternity Leave. A further 16 weeks' Additional Maternity Leave is available to them should they wish to take advantage of it. Employees are not obliged to avail of the entire period of leave open to them; however,
they must take a minimum of two weeks prior to the birth and at least 4 weeks after giving birth.
If the baby is born prematurely then Maternity Leave starts on the day the baby is born.
Employees are obliged to notify their employer of their wish to take Maternity Leave as soon as is reasonably practicable (not later than 4 weeks prior to the desired commencement date). Employees must produce a medical certificate confirming the expected birth date. Employers must give paid time-off for doctor/midwife recommended medical appointments for all
pregnancies and employees are also entitled to attend one set of antenatal classes during one pregnancy. The employer should be given written notice 2 weeks in advance of such appointments. Expectant fathers are also entitled to be paid by their employer while attending one set of antenatal classes.
While some do, it is important to remember that employers are not obliged to pay employees while they are on Maternity Leave. Employees who have contributed enough PRSI can apply for Maternity Benefit from the Department of Social Protection. Employers, who do continue to pay employee salaries during Maternity Leave, often require the employee to forward to them any
Maternity Benefit Payment from the Department of Social Protection.
Most employees do not have any right to remuneration from their employer during Additional Maternity Leave and there is no state benefit payable during this time, however, employees are still entitled to avail of this extra 16 weeks away from the workplace immediately after the conclusion of their regular Maternity Leave. It is important to note that Employees must
apply to their employer in writing 4 weeks prior to the conclusion of their Maternity Leave if they wish to avail of this Additional Maternity Leave.
Employees are protected against discrimination or loss of employment through redundancy or dismissal on grounds relating to pregnancy and Maternity Leave. Employees must give notice of their intention to return from Maternity Leave at least 4 weeks prior to doing so. Employees must return on the same terms and conditions as when they left (unless this in not reasonably practicable).
There is an obligation on the employer to carry out a specific risk assessment for employees who are pregnant, and for those who are breastfeeding or who have just given birth, in order to assess whether there are any workplace hazards for these employees. Should this risk assessment determine that hazards (that cannot be eliminated) exist the employee will be
moved to alternative work or, if this is not feasible, the employee will be granted health and safety leave. The employee is entitled to payment from the employer in respect of the first 21 days of such health and safety leave and can apply for social welfare benefit for any period thereafter.
Adoptive Leave: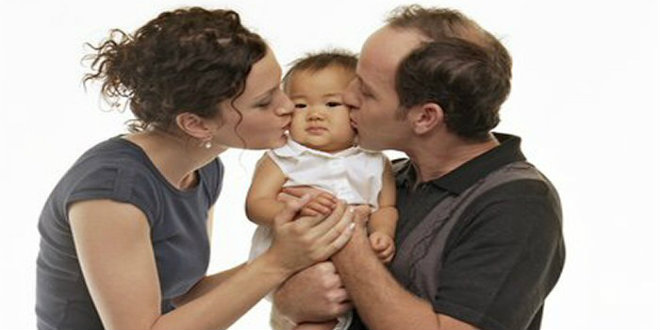 When an employee is adopting a child she is entitled to a minimum of 24 consecutive weeks' ordinary Adoptive Leave starting on the day of placement of the child. Only the adoptive mother is entitled to avail of Adoptive Leave from employment, except in the case where a male is the sole adopter.
There is no statutory obligation on employers to provide pay to employees while they are on Adoptive Leave – some companies, however, do offer this benefit to employees. Individuals may be entitled to Adoptive Benefit from the Department of Social Protection.
Employees are also entitled to take 16 weeks' additional unpaid Adoptive Leave immediately following the period of standard Adoptive Leave. As is the case with Additional Maternity Leave, Employees must apply for the Additional Adoptive Leave in writing 4 weeks prior to the end of ordinary Adoptive Leave.  In special circumstances, for instance cases involving foreign adoption, Additional Adoptive Leave may be taken at a time not directly following the regular Adoptive Leave period.
An employee's entitlement to Annual Leave and Public Holidays will continue to accrue as normal during Maternity Leave and Adoptive Leave.
It is essential for employers to remember that, similar to other forms of protective leave, employees are entitled to return to the role they held immediately before commencing Adoptive Leave, subject to the employee having notified the employer of the intention to return to work, not later than four weeks before the date of expected return.