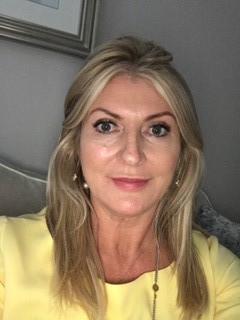 Angela O'Grady – Operations Director
Angela is an experienced HR Professional with several years' experience across all sectors of HR. Before setting up 'The HR Company' with Philip Carney, Angela was Manager of the Selection and Staffing function at Microsoft's European Operations Centre for 9 years. Prior to that she worked for Compaq in their Human Resources Group.
As Operations Director for 'The HR Company', Angela is responsible for managing the team together with all aspects of Client Satisfaction and Management, Outsourcing, Technology, Sales, Consulting, and Third Party Operations.  In addition, Angela provided full project management to Government Departments supporting and upgrading their HRMS.
Both Angela and Philip have practical on the ground HR skills sets and professional approach having gained many years of experience addressing and managing such issues by working for various multinationals. Once an organisation's HR requirements are reviewed, the following is the approach that we prefer to follow, and we categorise them from a Human Resources perspective into 4 distinct units, referred to 'A.D.K.L.'  ('Attract, Develop, Keep, and Legal').
Operations Director at The HR Company [B2E] for 14 years

Head of Recruitment at Microsoft's European Operations Centre for 7 years

25 years of HR experience at a senior level.
Get quote now!
Our HR Protection Service provides tailored advice and documentation for each employee
So whether you're looking for a single Contract of Employment or 30 Job Descriptions, we will make sure each and every one of them are uniquely prepared. All you need to do - is distribute them!
Get quote now!