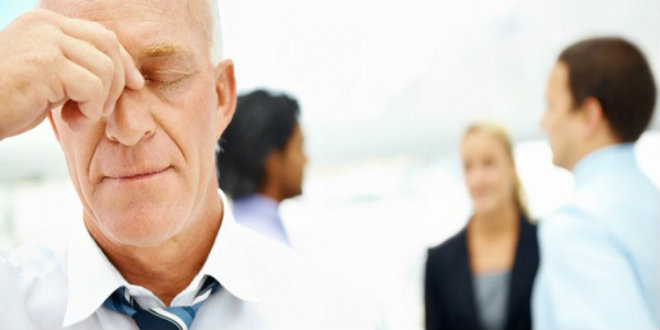 The issue of age discrimination has become a significant one in Ireland in this extremely litigious era – it is imperative that employers are very careful in all they say, write and do in relation to age if they aim to avoid a discrimination claim.
Discrimination is defined as the treatment of one person in a less favourable way than another person in a comparable situation on any of the nine specific grounds. It covers not only current and past discrimination but also discrimination that may exist in the future or is imputed to a person.
The Employment Equality Acts 1998-2011 prohibit discrimination in employment based on a person's age as well as eight other grounds (gender, civil status, family status, sexual orientation, religion, disability, race and membership of the Traveller community). The Equality Authority, in some instances, will provide assistance to individuals who feel as though they have been discriminated against in their employment.
The Equality Tribunal is charged with investigating alleged discrimination on any of the nine grounds and ensures the relevant employment legislation is implemented correctly. The Equality Tribunal can enforce a means of redress or compensation in favour of the employee.
Discrimination based on age commonly occurs at the recruitment stage and in the course of the interview and selection process. The Acts outlaw discrimination in job advertisements and therefore employers need to be extremely careful when drafting such advertisements. An employer cannot seek a "young and dynamic employee" as this excludes several candidates who are not "young" – all interested parties should have equal right to be considered for the role. Similarly, employers should not make it compulsory for applicants to provide their age or date of birth when applying for a job.
It is also frequent in the area of promotion or in redundancy scenarios. An employee cannot be made redundant in order to make way for a "younger" employee.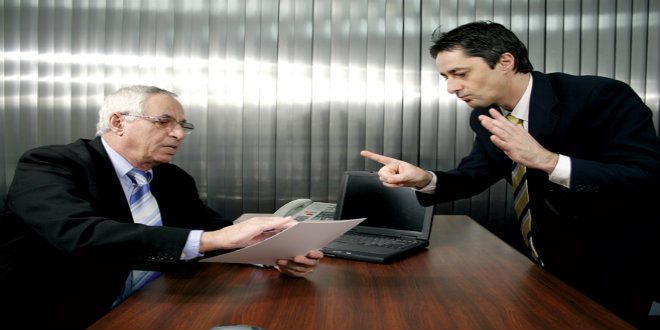 Employers are entitled to implement certain policies under the Acts, for instance, an employer may set a minimum age requirement (not more than 18 years of age) for potential applicants for a job. The employer can also set a compulsory retirement age but this must be clear and fair for all employees based on their role.
In relation to retirement ages an employer should have a policy in place that covers this. He or she should ensure that the compulsory retirement age is referred to in the contract of employment as well as including a very detailed description of the policy in the company handbook – employees should be required to confirm in writing that they have read and accept the employee handbook.
A Retirement Policy should, at a very minimum, confirm the age at which employees must retire. It should also include a timeline detailing what happens in the run up to the retirement date. For instance, when the employee should expect to be advised of their precise retirement date and details of who they should expect to receive this information from.
Some employers will provide that a member of the HR department meets the employee who is set to retire in order to discuss items like outstanding annual leave, handover procedures, return of company equipment, how any benefits or benefits-in-kind may be managed (a company car, for example, if applicable).
Some companies will also assist the employee who is retiring by providing a pre-retirement course in advance of their departure or by discussing pensions and other financial matters with the individual. It could benefit the employee to meet with a financial advisor in the run up to the employee's retirement – this is something that the employer could provide. If the employee offers this the option to meet a financial advisor (or similar) it should be detailed in the employee handbook.
The effective management of the retirement process will support the employee in the final stages of their employment with the company and will protect the employer by enabling the appropriate transfer of valuable knowledge from the departing employee to the company.
Companies may offer a fixed-term contract to a person over the compulsory retirement age but there is no obligation on them to do so.
Often the Tribunal finds in favour of the employee in cases relating to discrimination in the workplace, however, one notable age related case was dismissed by the Equality Tribunal when evidence that the employer had an established policy with regard to retirement age and had included retirement age in the contract of employment was provided.
The relevant case decision number is DEC-E2012-086.
Mr. X argued that his former employer had discriminated against him on the basis of age when he was forced to retire at the age of 65. Mr. X had worked for his employer for more than 10 years prior to turning 65. Mr. X, along with his colleagues, were informed of his departure date via e-mail when an invitation to a social event to mark Mr. X's retirement was sent out.
Mr. X did not want to retire and argued that he was being directly discriminated against on the basis of his age. The employer refuted Mr. X's allegation and argued that the retirement age of 65 was a "clear term and condition of the contract of employment of employees and a long-standing custom and practice".
Mr. X's claim failed as the Tribunal found that his former employer had a "well established practice of retiring its employees" at the age of 65. In certain instances employees who were over 65 were re-engaged on fixed-term contracts for project purposes but that wasn't the case in all circumstances and it was not the case with Mr. X.
It was an interesting determination from an employer perspective.