The number of cases annually referred to the Employment Appeals Tribunal increased three fold during the Irish economic recession and the average compensation awarded by the Tribunal in Unfair Dismissal cases rose from €11,476.00 to €18,047.85 between 2009 and 2011.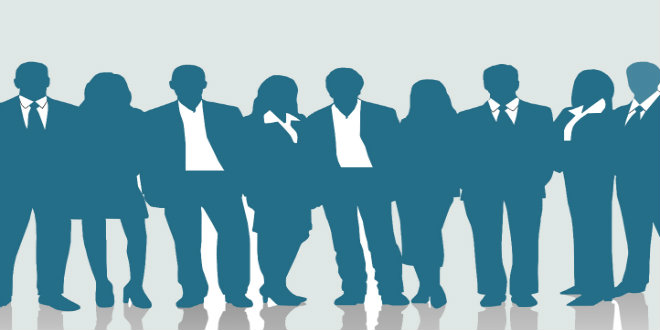 During this time of economic hardship Employers must pay even closer attention than ever before to their expenditure. Many organisations are forced to downsize and – in this era of increased Employee Litigation – making sure you follow appropriate procedures in redundancy or disciplinary scenarios, for example, is growing in importance.
It is at times like these that Companies need to concentrate on their Human Resource functions even more. Some elements of HR, however, can be both complicated and time consuming – an enormous burden on Employers. In recent years the focus has moved towards legal compliance (which can be a minefield with all of the pieces of Employment Legislation currently in operation) and administrative processes that can slow down the productivity of the firm.
For SMEs in particular, it makes a lot of business sense to outsource HR tasks as firms specialising in the field can improve efficiency dramatically. Outsourcing allows Companies to offload work that isn't part of their core business. It also saves money. At a Company that doesn't have the funds to hire specialists outsourcing can allow it to gain access to a vendor's services when required as well as the expertise and wealth of experience that they have accumulated – all at an affordable price.
While SMEs don't have the same number of Employees as larger corporations and multinationals they still require the same HR elements on a smaller scale. For instance, they still need to recruit staff, they still need to abide by the vast array of Employment Laws and still require Employment Documentation (Contracts of Employment etc.).
Although some Companies do it, most SMEs cannot justify spending a large portion of their annual budget setting up a HR department comprehensive enough to incorporate the abundance of skills required to achieve a smooth-functioning, compliant working environment. Consequently, more and more Companies are choosing to outsource operations like HR and are directing vital, scarce, finances and resources towards other core/revenue-generating areas of the business.
On the other hand, some Employers end up trying to balance HR duties in addition to their other responsibilities which can leave opportunities for threats and vulnerabilities to creep in. As time goes by many Employers are realising that assigning a large percentage of their time to one area is not just inconvenient but impractical, too. Juggling all elements of a business without assistance can be extremely difficult and for this reason many Employers are opting for the cost-effective third party route which involves the use of an external HR Company. This gives them enhanced peace of mind and confidence that they are working within the confines of all Employment Legislation. Outsourcing Companies can deal with HR successfully and as a priority so that Employers do not have to concern themselves with the associated time constraints and conflicts. Companies can eliminate exposures they did not even know existed quickly and in a cost-effective manner by availing of the services of a HR Company.
HR Companies deal with all features of Human Resources comprehensively. They have a base of specialist Employees who are trained and experienced in all areas of Employment Law – meaning they are fully equipped to deal with any Employee Relations issues that arise in the workplace. Engaging the services of HR professionals gives Employers access to a bank of relevant knowledge and experience. HR Companies are well prepared to support or advise SMEs without costing an arm and a leg. They keep up-to-date with all changes in Irish Employment Legislation and are able to offer better support and guidance than the client can attain in-house. Navigating Government regulations can be a draining activity for Employers – it can be a time consuming and complicated process, however, it is what HR advisors are trained to do.
HR firms can do a lot more than you might think – not alone do they have a top-class portfolio of skills, knowledge and experience concentrated in this specific area. They can offer a range of services and support at an extremely affordable price. Some HR Companies provide comprehensive services for as little as €100 per month – Hiring a HR Employee, even on a part-time basis, would cost far in excess of this. Similarly, many Employers currently engage the services of Solicitors to prepare Contracts of Employment and other Employment Documentation – this can also be an extremely costly process.
HR Companies prepare Employment Documentation for their clients and on top of that they are there to advise on all individual Employee-related issues – discrimination claims, rest or annual leave entitlements, disciplinary and redundancy procedures, dismissals, grievances and much more. Lots of Companies operate outside of office hours and so some HR Companies even provide 24/7 advice lines for their clients meaning a client will never have an anxious wait for an answer. HR firms also provide support to existing HR departments within Companies – the level of service and associated costs are completely dependent on the needs of the individual Company.
HR firms are growing in popularity. In the past outsourcing was often a difficult process because of the issues distance can sometimes create. Thanks to the advances in technology, however, dedicated HR experts are only a couple of clicks or a phone call away – so Human Resource emergencies can be dealt with on the spot.
Reasons influencing decision to co-source:
Improve cost-effectiveness
Reduce administrative costs
Redirect HR focus toward strategy/planning
Allow company to focus on core business
Provide seamless delivery of services
Capitalise on technological advantages/expertise
Improve customer service
Have insufficient staff
Decrease response time to clients
Increase flexibility in handling special needs
Increase level of accuracy
Control legal risk/improve compliance
Tangible Cost Savings:
Reduce employee turnover
Control absenteeism
Efficient use of HR systems & applications
Reduce administration costs
Flexible cost base
Training expense
Hiring costs