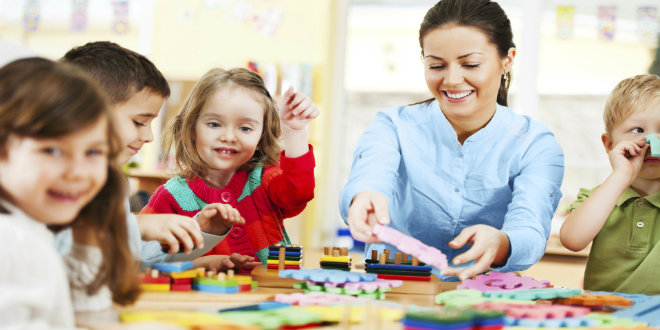 Crèches in Ireland have come under intense scrutiny in recent weeks. On the 28th of May 2013 the Prime Time Investigates programme "A Breach of Trust" highlighted grave mishandling of infants in the care of a number of crèches in the Leinster region.
While the programme uncovered substandard care in three specific childcare facilities it exposed widespread failures in the industry in general. The programme researchers acquired a HSE inspection report that illustrated that a staggering 75% of Irish childcare facilities were in breach of regulations in 2012.
Understandably, these statistics caused uproar and opened up a huge debate on childcare standards throughout the nation. Many parents were very upset by the revelations of breaches in child protection regulations. The poor practices exposed in certain crèches distressed many people and the disturbing reports have seriously tainted the image of the childcare industry in Ireland.
Subsequent to the Prime Time Investigates programme there have been two reported incidents of unaccompanied toddlers leaving crèches in Dublin while in the care of employees at the facilities. The most recent of these incidents occurred last Friday, 21st June, where two little boys made it out of a Giraffe Crèche on the North side of Dublin. The boys were lucky to have been spotted before they made it as far as the busy road behind the building.
These revelations have again raised serious concerns and the childcare industry will have to work hard in order to earn back the trust of parents. In order to protect their reputation it is absolutely vital that management in childcare facilities take the steps necessary to ensure that all employees are fully qualified for the roles in which they have been hired.
It is imperative that all employees working with children are vetted thoroughly and that all relevant paperwork is in place.
The HSE report from 2012 highlighted serious policy breaches and failures on numerous grounds like the child-carer ratio. It is imperative that employers seek advice from Employment Legislation experts if they need clarification on policies and procedures that they are required to have in place or if they need help in determining whether or not they have the appropriate paperwork on file.
The National Employment Rights Authority (NERA) is carrying out inspections to ensure that all employers have contracts of employment in place with their employees as well as employee handbooks and so on. NERA seeks to ensure that employment paperwork is up to date with all of the recently implemented employment legislation changes. NERA inspectors can impose large fines if they find that employers are in breach of the regulations.
It is essential that all facilities are adequately staffed and that management take every precaution in ensuring a high standard of protection and care for children at all times. One suggestion perhaps might be to install a CCTV system to monitor the interaction between employees and children – before doing so, however, a CCTV policy is required – again, it is essential to seek advice from the appropriate body if you are considering such a course of action.
Reports suggested that multiple employees were suspended and at least one dismissed after the Prime Time Investigates programme aired in May of this year. Employers need to remember that, to avoid any risk of exposure, it is absolutely imperative to follow approved disciplinary procedures prior to disciplining employees. Regardless of the severity of the situation there are steps that need to be followed in order to ensure employers remain compliant with all Irish Employment Legislation.
It is vital to follow procedures that are in line with the Labour Court recommendations to insulate your company against the risk of a future claim. To avoid jeopardising the process contact an Employment Law expert prior to initiating any disciplinary action and arm yourself with the appropriate guidance.